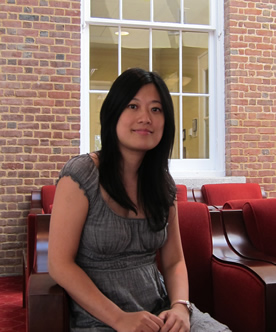 Xiaohong Xu
The 3-week UVa STARTALK program was not just a highly productive and organized teacher-training program, I truly enjoyed interacting with all people there - each family member (including teachers, guest speakers, assistants, peers, and students) was so unique, sincere, talented, vivid, warm and supportive.
The most enjoyable and memorable experiences were as follows:
1. Dr. Tseng's lectures, demo lessons, energy, comments and caring attitude;
2. Dr. Tseng's family members' active participation and support;
3. Ming Laoshi and Shi Laoshi's suggestive comments and tutoring commitments at night;
4. Our assistants Zeng Laoshi and Alison's hard work on my teaching video production;
5. My teaching group members' great contribution;
6. My students' talents, potentials and various learning styles.
It is a special family that I can rarely find in this world. Therefore, I will highly recommend my friends and colleagues to join this family in the future. I have been so lucky becoming a member of this family and I am proud of you, 2011 Virginia STARTALK Chinese Teacher Academy at University of Virginia!