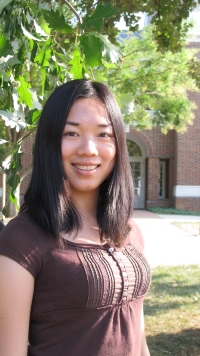 Grace Xie
Three weeks pass quickly. To me, the program gave me a brand new idea about immersion teaching. It used to be impossible in my mind, but now, I firmly believe it is doable. This confidence is from the inspiration of the effect of the practicum we had the last two weeks.
The following are the highlights I learned from the training about teaching immersion Chinese.
The 5Cs and the 3 modes should be the guides when teachers plan immersion Chinese lessons. It gives the teacher a general idea about what a communicative class should be like and what teacher should put in the lesson so it is meaningful. Among all the theories I learned from the training, this is the most impressive one.
When the teacher provides new input to students, he/she should use the i+1 approach. What students need is based on what they already know. Also, when the teacher designs activities and tasks, he/she should think from the students' perspectives about what output students can give according to i+1 approach.
Last but not least, the teacher-fronted and student-centered class mode should be the focus of the teacher's lesson plans. When the teacher teaches a new language point or culture concept, it is very important to take turns with students' activities and tasks. Students should learn the new language point and culture concept through meaningful and communicative activities and tasks. I tried this approach in the practicum teaching. It was very effective.
Inspired by the effect of the practicum, I will try to apply what I have learned from the STARTALK program into my own classroom. I can foresee that with the immersion approach, students can learn Chinese in a better way. Chinese will become more than a language. It will become a meaningful communicative tool.
In the future, I would definitely recommend this program to my coworkers.